Meetings and Formal Presentations
Need a large, comfortable place that can hold a crowd for your meetings and formal presentations?
We invite you to book your next meeting at The Platte Valley Community Center. Our Great Hall can hold 305 guests or attendees, and adjoins our full service commercial kitchen. There is a sound system and wireless microphones for your convenience. Also, you'll find our portable stage can be placed anywhere in the room. With these amenities, you can ensure a quality experience for everyone attending your event.
Furthermore, adjacent to the Great Hall is our commercial grade kitchen. That makes lunch or dinner meetings easy and pleasant. And you'll have access to the sheltered patio outside, where attendees can take a break in the fresh air.
Need Auditorium Seating Instead?
On the other hand, if you require a stage and auditorium seating for your presentation, consider renting our Fine Arts Performing Hall with its excellent acoustics and very comfortable theater seating.
And For Smaller Group Meetings....
For smaller, more informal gatherings, our light and open West Lobby is a pleasant and welcoming location. Or try one of our small business meeting rooms. These are perfect when you are hosting fewer than 35 colleagues and need access to laptops, networked computers, and a projector and screen or Mondopad.
Rental Rates
We know you'll find our rates to be very reasonable. See the Rental Rates List here.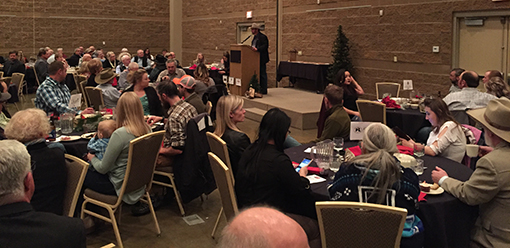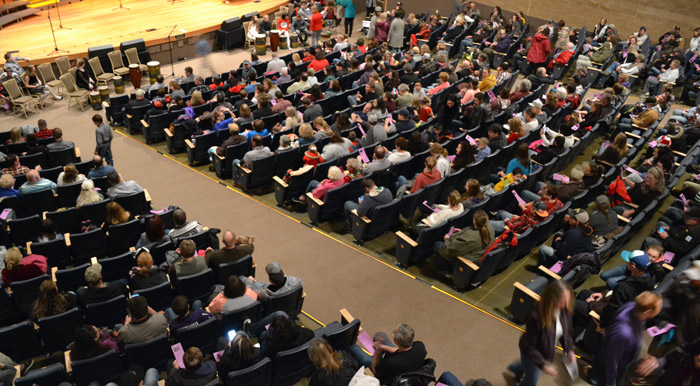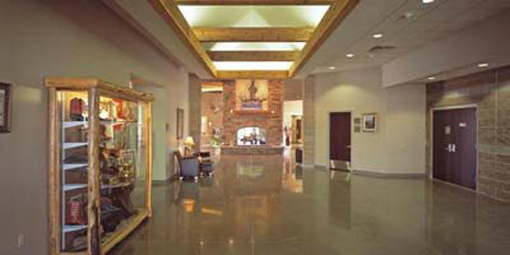 Make the Most of Your Event in Saratoga, Wy!
Local caterers can provide everything from simple coffee and snack menus to full lunches and dinners.
If you're coming from out of town, lodging is available in Saratoga and down the road in Encampment.
And if your attendees want to add a little fun to their stay here, Saratoga and Encampment offer shopping, dining, historical sites, and easy access to outdoor adventures.
Local Caterers:
Scott and Michelle, Inc.
(307) 326-5456
Sweet Marie's
Full catering menu, plus splendid cakes and sweets
(307) 326-3244
Dukes'
(307) 326-3853
Wolf Hotel
(307-326-5525) and ask for Edge or Noelle Marino
Saratoga Hot Springs Resort's
Silver Saddle Catering (307) 326-5261
Local Lodging
Saratoga Hot Springs Resort
Western Guest Rooms & Suites
(307) 326-5261
Wolf Hotel
Small Historic Hotel in Downtown Saratoga (307) 326-5525
Riviera Lodge On the Bank of North Platte River (307) 326-5651
Hacienda Motel
(307) 326-5751
Local Things to Do
Float the River - Scenic and guided fishing trips on the North Platte
Hike/Camp in the Snowies and Sierra Madres
Frolic - Fish and swim at Saratoga Lake
Ride the AV Trails in the Snowies and Sierra Madres
Shop in Saratoga and Encampment