About Us
Here's the story about us: Before it was the Platte Valley Community Center, our building served the

community of Saratoga as an elementary school. It was built in 1928.  Notably, that first school housed both elementary classrooms and a gym complete with a stage.
Some years later it was transformed into Platte Valley High School/ Saratoga Middle School. Finally, close to a century after it was built, the school building was completely remodeled to become  the Platte Valley Community Center.
Because of public interest, the plan was to provide the Platte Valley and Saratoga with a modern community center offering a wide range of activities. A Joint Powers Board was formed. Several committees of local volunteers also helped plan the building. Thus, local citizens, grant opportunities, and private donors all played a part in making this dream a reality.
A Community Center for all of the North Platte Valley
Consequently, The Platte Valley Community Center opened its doors in 2006. Since then, we've been proud to offer the entire Valley community a wide variety of usage options. There are opportunities for performing arts, children's activities and programs of all kinds. We provide space for social gatherings, events, banquets, business seminars, meetings and conventions.  School activities, court and mat sports, fitness training and classes all take place under our roof.
Want to schedule an event at PVCC?
Inquiries about booking an event or using the space are always encouraged, and we will get back to you as quickly as possible.
Joe Glode
Chairman


Term: 2018 - June 2021
Owner- Shively Hardware Company, PO Box 605, Saratoga, WY 82331
Stacy Crimmins
Vice Chairman


Term: 2014 - June 2020
Exec. Direrctor- Saratoga/ Platte Valley Chamber of Commerce, PO Box 1095, Saratoga, WY 82231
Dan Hodgkiss
Treasurer


Term: 2016 - June 2019
Owner, Platte Valley Accounting, PO Box 458, Saratoga, WY 82231
Irene Archibald
Secretary


Term: June 2018 - June 2021
Sales Associate, Cornerstone Realty, Saratoga, WY 82331
Linda Butler
Member


Term: 2014 - June 2020
Principal, Saratoga Middle H.S. - Carbon County School District #2. Saratoga, WY 82331
Dan Runner
Member


Term: June 2018 - June 2021
Vice President of Loans, Rawlins National Bank,  Saratoga, WY 82231
Judy Welton
Member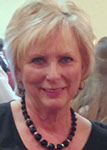 Term: 2016 - June 2019
Elected Councilwoman; VP and Admin. Asst, Old Baldy Club, PO Box 486,Saratoga, WY
82331