Make Memories To Last A Lifetime
When you hold your wedding or reception at The Platte Valley Community Center in the Old West town of Saratoga, Wyoming, it's the start of something special.
Come a few days ahead, or stay a few days after. Spend some time relaxing and enjoying the history and romance of the Old West. Delight in shopping and dining? Exploring mountains and rivers? Fishing or just lazing in a hot springs pool? We know you'll take home memories to share with your new spouse for years to come.
See our lists below for lodging and things to do while in town.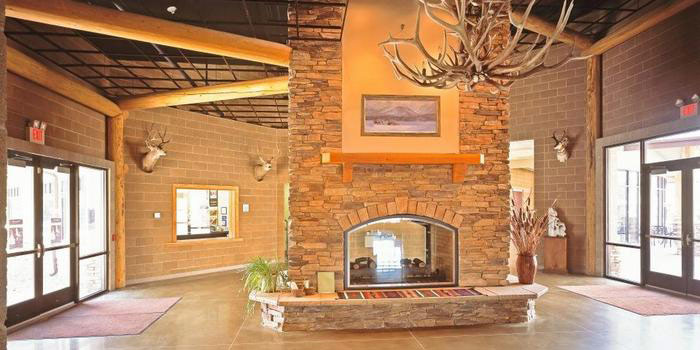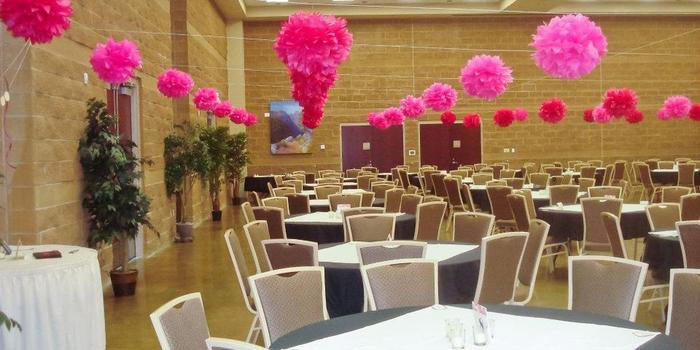 Reasonable Rental Costs
Celebrate in style in the Great Room. Rental for the Great Room begins at $1000. We have a portable stage and sound system for your use. We'll set up tables and chairs the day before your wedding or reception, and you can come in and decorate the room exactly as you want it.
Local caterers (see our list below) will whip up scrumptious meals, and using our full commercial kitchen costs less than $200 for your event.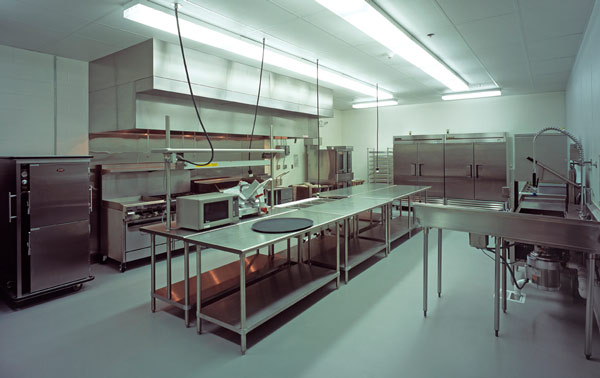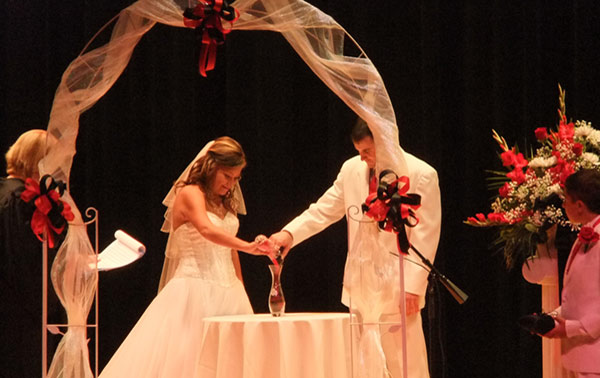 Local Caterers:
Scott and Michelle, Inc.
(307) 326-5456
Sweet Marie's
Full catering menu, plus splendid cakes and sweets
(307) 326-3244
Dukes'
(307) 326-3853
Wolf Hotel
(307-326-5525) and ask for Edge or Noelle Marino
Saratoga Hot Springs Resort's
Silver Saddle Catering (307) 326-5261
Local Lodging
Saratoga Hot Springs Resort
Western Guest Rooms & Suites
(307) 326-5261
Wolf Hotel
Small Historic Hotel in Downtown Saratoga (307) 326-5525
Riviera Lodge On the Bank of North Platte River (307) 326-5651
Hacienda Motel
(307) 326-5751
Local Things to Do
Float the River - Scenic and guided fishing trips on the North Platte
Hike/Camp in the Snowies and Sierra Madres
Frolic - Fish and swim at Saratoga Lake
Ride the AV Trails in the Snowies and Sierra Madres
Shop in Saratoga and Encampment