Featured Events at PVCC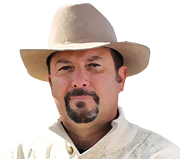 ANNUAL CJ BOX BOOK SIGNING
AND TRIVIA EVENT
Saturday, August 12- Book signing from 4-5 pm, dinner from 5-6 pm, trivia 6-8 pm. In the Great Hall at PVCC.
Catering by Firewater. $350 in cash prizes, and a live auction with the chance to win the ability to name a character. Door prize is brunch the following morning with CJ and his wife! Books available for sale, including his newest, Paradise Valley. Tickets $40/person. Must purchase by Aug. 5 to participate. For ticket info, contact the Saratoga Museum, 307-326-5511.
~~~~~~~~~~~~~~~~~~~~~~~~~~~~~~~~~~~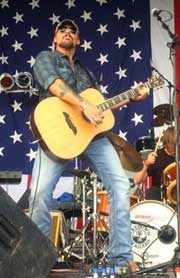 GET YOUR COUNTRY ON
WITH RICK MONROE!
World class country music entertainer Rick Monroe performs at the Platte Valley Community Center Friday, Aug. 25. The Bullfest Calcutta starts at 6:30 in the Great Hall and then Monroe takes center stage at 7:30 with his mix of country, folk, Texas swing and Southern roots. Cash bar provided by Duke's. Tickets are only $10 and go on sale Wed., Aug. 2.

~~~~~~~~~~~~~~~~~~~~~~~~~~~~~~~~~~~
Welcome to The Platte Valley
Community Center
The Platte Valley Community center is located in the heart of rustic, beautiful  Saratoga, Wyoming. We serve the entire North Platte River Valley. PVCC provides space for gatherings of all sorts,  and we know that when you're planning an event, you want to make it memorable. We'll see to it that it is!
You'll find the Community Center is the perfect place to host your next event: The Center has plenty of room for art shows, wedding receptions, and performing arts that need a quality auditorium with comfortable seating and splendid acoustics.
We also welcome meetings and formal presentations and have a variety of services and spaces to accommodate anything you plan.
A Message from Executive Director, Joe Elder
"Good things happen when people get together. This building is a testament to people getting together and creating something. Whether it's for fun, for business, to sell an idea, to get married or to remember someone, I enjoy matching the many capabilities of Platte Valley Community Center with peoples' wants and needs.
It is rewarding to help people that live here find the right space to work, play, learn, teach and make art. I also enjoy helping to bring people to this Valley so they can experience the things that connect me to this place: the people, the schools, the businesses, the year-round outdoor recreation and the open spaces."